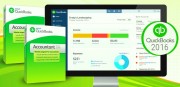 Performance is the top priority while tax and accounting applications are hosted with any hosting provider. SageNext, with it's world class data center facilities and high performance server resources meets all the client's expectations.
Augusta, GA, December 16, 2015 (Newswire.com) - ​If a CPA or an accounting department is desperately searching for an efficient cloud hosting provider for tax or accounting application, SageNext is right there with the world class practices. The company offers wide range of services to suit for different business requirements. The technical implementation team always make best efforts to find new cloud solutions so that the users get maximum benefits from the technology to increase their operations efficiency as well as business productivity.
There are many hosting providers for tax and accounting applications but a service is highly preferred if that delivers excellent performance irrespective of network or client end devices. A high performance resource will let us work faster and doesn't create any issues while multiple users are executive innumerable tasks.
SageNext, a US based tax and accounting application hosting company uses it's 7 years of hosting experience to deliver a high performance, secure, reliable and cost effective hosting solutions.

Brian, Taylor
There are many distinct reasons of SageNext delivering an excellent performance:
1- Increased Disk Speed:
SageNext uses SCSI disks arrays with latest RAID technology to ensure a high performance disk I/O operations. RAID further provides fault tolerance. So far, non of the company's server had any disk incompetence issues.
2- High performance network:
The company uses a world class network bandwidth ranging almost 80+ gigbits/sec. A high network delivers the cloud platform very smoothly to the client ends. Unlimited upload and download bandwidth will make the tax and accounting faster and smoother.
3- Lots of memory:
Many gigs of physical memory to the servers is just to ensure that the cloud never goes out of the memory. Quality is always preferred against quantity. Dynamic allocation system helps to increase the memory immediately as soon as the server demands.
4- Lightweight cloud platform:
The delivery team of SageNext always keeps in mind that the cloud infrastructure is always lighter so that it runs smooth even on ordinary performance devices. The team works to create a setup that excludes unwanted services and applications and only consists of required resources. The customization helps to deliver a lightweight platform that meets all the performance demands.
​SageNext is a leading application hosting provider having specialization in tax and accounting application hosting. The company has more than 5 years of hosting experience for the leading applications like: QuickBooks, Sage 50 or PeachTree, Drake, ATX, Lacerte, Proseries, Taxwise and Ultratax. We support all add-ons and other supportive applications on the same hosted platform. We host all versions and editions of above mentioned applications.
At SageNext, we practice with industry standard resources to give the most reliable and trustworthy hosted platform. We use SAS 70 II and SSAE-16 certified data centers located in New York and Dallas to host your application and data so that it always remains safe and secure.
We have more than 500 QuickBooks hosting clients along with other tax and accounting application hosting users. We always put our best efforts to innovate new technologies to get maximum out of the technical resources for our tax and accounting professionals.
Our major advantages:
-> 24X7 free technical support over phone/mail/chat
-> Efficient printing and scanning
-> No long term contract required
-> Cost effective, just $29/user
-> Free backup for last 30 days
-> No setup and migration cost
-> Service delivery within 2 hours
Share: