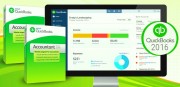 SageNext is a leading hosting provider for tax and accounting application. The company has modified it's setup to make it highly suitable for the users. The customized setup doesn't increase the hosting fees instead it give more comfort.
Augusta, GA, November 4, 2015 (Newswire.com) - SageNext, a leading cloud hosting provider for tax and accounting applications has endorsed a kind of hosting practices that exactly suits as per client's current need. This helps in creating a setup which is cost effective and provides efficient usage of the resources. A customized setup can contain all required applications along with other associated tools and utilities that gives comfort while working with tax or accounting software.
The company has been hosting applications for many years and used all the expertise to deliver a cloud model that is highly suitable for tax and accounting practitioners. An easy to use platform makes accounting jobs more comfortable. The cloud oriented resources are already known for it's scaling feature which gives opportunity to reduce and extend the resources as the usages go up and down.
Cloud computing has involved with almost everywhere today, we always put our best efforts to innovate new technologies to get maximum out of the technical resources for our tax and accounting professionals.

Brian, Taylor
Below are the major advantages of having a customized setup:
1- It helps to reduce monthly expenses
2- No headache for unwanted applications
3- It helps to avoid lengthy infrastructure
4- Easy to create and deliver
5- Easy to backup as it only contains specific information
6- Easy to migrate
7- No sharing with other users
About SageNext:
SageNext is a leading tax and accounting application cloud hosting provider. The company deals in QuickBooks hosting, PeachTree or Sage 50 hosting, Drake hosting, Lacerte hosting, ATX hosting and other major tax and accounting application hosting. We have been working for more than 6 years dealing in all versions and editions of tax and accounting programs. We have more than 500 clients across USA and Canada.
We operate our business from Augusta, GA and our data center facilities are located in New York and Dallas. Our data center is certified with standard certifications like: SAS and SASE.
Our major services snapshots are: 24X7 free unlimited technical support, efficient printing and scanning solutions, high performance servers and 99.5% service uptime.
Share: