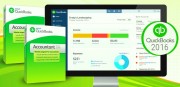 On the occasion of Merry Christmas and New Year, SageNext has announced to offer a free tax and accounting hosting account to CPAs. Therefore, CPAs can use their free account to track and monitor the activities of clients.
Augusta, GA, December 22, 2015 (Newswire.com) - SageNext, a leading hosting provider for tax and accounting application hosting has offered a free hosting for CPAs and cost effective pricing for the clients. The company has always given different offers to the clients on the eve of Christmas and New Year so that the CPAs or accounting professionals could set up the applications over cloud with the most trusted brand in application hosting. It only takes a few hours to get the free cloud account running.
SageNext has 8 years of hosting various tax and accounting applications of different versions and editions. The company has been serving for more than 500 CPA firms with the excellent cloud hosting services along with extraordinary technical support.
Leading application hosting provider for tax and accounting applications. Cost effective cloud hosting services. 24X7 free technical support, daily data backup and many more.

Brian, Taylor
How SageNext becomes leading tax and accounting application hosting vendor?
1- 24X7 free technical support :
The company has a dedicated team for technical support available by 24X7. The support team consists of application hosting technicians having wide range of experience of many years. The users can enjoy unlimited support via chat, phone or email for any applications or server level issues. The company has absolutely no charge for the best support.
2- US based company :
Being with SageNext means, absolutely no worries for data safety. The company is based in Augusta, GA and it's data center facilities are located in New York and Dallas. All the operations come under US laws and regulations. Therefore, the clients can put their confidential data and information without any concerns.
3- Easy to use platform :
Entire cloud platform is just a click away from a shortcut placed at user's desktop. No additional hardware and software requirements. No expertise required to access the cloud server.
4- It's MAC compatible :
The remote application hosting is compatible with MAC, Windows, android, iPone and all other devices. Entire business information is at fingertips regardless of where the users are.
5- Efficient printing and scanning capabilities :
Printing and scanning is always cross checked in remote enabled services as it can contain many flaws. SageNext addresses this concern efficiently by using a comprehensive printing and scanning program capable of working with any local printer or scanner. Clients will be able to print invoices, checks, bills etc without any issues.
SageNext is a leading application hosting provider having specialization in tax and accounting application hosting. The company has more than 5 years of hosting experience for the leading applications like: QuickBooks, Sage 50 or PeachTree, Drake, ATX, Lacerte, Proseries, Taxwise and Ultratax. We support all add-ons and other supportive applications on the same hosted platform. We host all versions and editions of above mentioned applications.
At SageNext, we practice with industry standard resources to give the most reliable and trustworthy hosted platform. We use SAS 70 II and SSAE-16 certified data centers located in New York and Dallas to host your application and data so that it always remains safe and secure.
We have more than 500 QuickBooks hosting clients along with other tax and accounting application hosting users. We always put our best efforts to innovate new technologies to get maximum out of the technical resources for our tax and accounting professionals.
Our major advantages:
-> 24X7 free technical support over phone/mail/chat
-> Efficient printing and scanning
-> No long term contract required
-> Cost effective, just $29/user
-> Free backup for last 30 days
-> No setup and migration cost
-> Service delivery within 2 hours
Share: