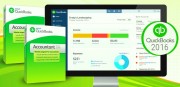 The expectation grows when Intuit intends to release it's newer version of QuickBooks. With the release of QuickBooks 2016, the accounting domain is looking for a QB program that is capable to addressing previous concerns as well as it is able to meet the current business accounting needs.
Augusta, GA, October 6, 2015 (Newswire.com) - Once the new version of QuickBooks application arrives, SageNext makes all the necessary changes to its data centers to accommodate with the new software in terms of performance as well as compatibility. Many a times, lots of issues have made the newer version of application difficult to use. By keeping those incidents in mind, the implementation team rushes to do all the testing before users desperately need it.
SageNext efficiently looks for below changes to it's cloud architecture:
SageNext has made all the testing before announcing to support QuickBooks 2016 with it's cloud platform. The company made lots of changes to it's data center to accommodate with the new demands of QuickBooks application.

Brian, Taylor
1- Resources:
System resources are the major factors for the performance issues with the latest versions. The older sets becomes insufficient to cope the high demand. Therefore, replacement with the new, efficient resources make the hosted platform robust to absolutely fit with the new application.
2- Compatibility:
Research efforts definitely find the compatibility issues whether that is caused by operating system or any other software or hardware. Early identification helps to remove the flaws.
3- Enhanced security:
As the time grows, the applications also demands the upgraded security features. That makes software running without any concerns. The database will always be safe and secure.
4- Increased bandwidth:
Gone are the days when users suffer from network latency issues mainly due to low bandwidth. SageNext's network architecture is robust and gives an extremely faster connection. Enhancement in the bandwidth is one of the core factor of the company.
5- Advanced security certifications:
Many third party security certifications validates the company's claim of safe and secure infrastructure. The resources are PCI and SSAE certified.
About Company:
SageNext is a leading tax and accounting application hosting provider. The company has more than 5 years of hosting experience for major tax and accounting application like: QuickBooks, PeachTree or Sage 50, Drake, ATX, Lacerte, Proseries, Taxwise and many other. We also support many other custom application that you need most with your tax and accounting practices.
The company uses SAS 70 II and SSAE-16 certified data center facilities located in New York and Dallas. We use high performance cloud computing resources to deliver you a resource that always meets your expectations. Our services are secure, fast and reliable where you can put your tax and accounting database confidently.
Our major advantages are: efficient printing and scanning using your local printer, 24X7 free technical support, 30 days free daily data backup and no hidden cost. Our hosting fees starts with $29 per use per month.
​Brian Taylor
info@thesagenext.com
www.thesagenext.com
Share: